Our fleet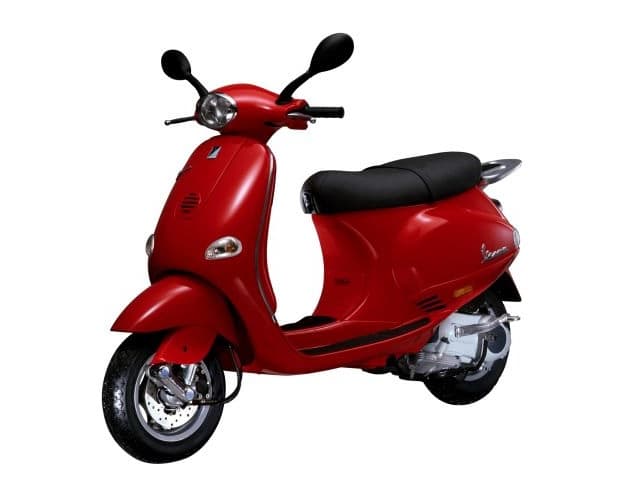 VESPA ET4 125
The model of Vespa we use for our tours has elegant lines and its unmistakable historic design.
This scooter is easy and fun to ride. It is the best option for those who don't have much experience in motor riding, or do not feel comfortable on a heavier vehicle.
To ride such a scooter, you only need your regular B category driving license.
The scooter will easily carry two passengers.
The scooter has automatic transmission, so you don't have to bother with changing gears.
Vespa ET4 equipped with front disc brake, rear luggage rack, immobilizer electronic anti-theft device, instrumentation complete with clock and fuel level indicator, under seat compartment and removable bag holder. The ET4 125 had a 9-liter tank, that is good for approximately 250-300 km, weighed 104 kg and reached a top speed of 95 km / h.

Vespa ET4 125 Technical Sheet
Frame: Shell in pressed steel sheet with welded structural reinforcements
Suspensions: Front with swinging arm with coil spring and double acting hydraulic shock absorber; rear coil spring and double acting hydraulic shock absorber
Mechanics: 4-stroke single cylinder engine of 124.02cc
Wheels: Die-cast aluminum alloy wheels 2.50 × 10 ″ front and 3.00 × 10 ″ rear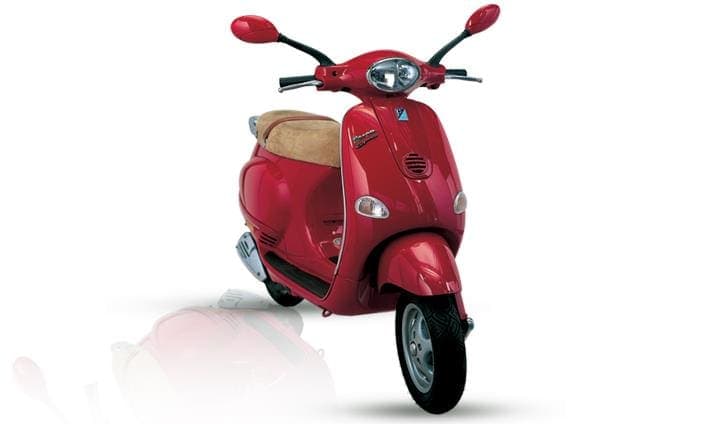 VESPA ET4 150
The Vespa ET4 150 features ergonomics that will envy competitors even larger dimensions and larger displacement. Legs, arms and body take on an almost perfect, not tiring position.
The 150-version made with the 149 4-stroke engine of the Leader line with 12.5 HP, which allowed to reach the maximum speed of 97 km / h.
To ride such a scooter, you need A2 or A category driving license.
Technical Sheet
Engine: 4-stroke single cylinder
Displacement: 150 cc
Shaft power: CV 12.5 at 7500 rpm. (kW 9 at rpm. 7500)
Fuel: Unleaded petrol N.O.R. min. 95
Distribution: SOHC with chain-controlled one-pivot rocker arms (2 valves)
Lubrication: wet sump; chain driven lobe pump; suction and delivery filtering
Cooling: forced air with soundproof nut cover
Ignition: electronic capacitive discharge (CDI) and variable advance (10 ° -26 °)
Start: Electric and kick start
Gearbox: CVT automatic variator with torque slave
Front suspension: swing arm with coil spring and double acting hydraulic shock absorber
Rear suspension: coil spring with adjustable preload and double acting hydraulic shock absorber
Front brake: Ø 200 stainless steel disc with hydraulic control
Rear brake: single-chamber drum Ø 110
Wheel rims: in die-cast aluminum alloy ant. 2.50-10 "; post. 3.00-10 "
Tires: Tubeless type: anter. 100 / 80-10 "; post. 120 / 80-10 ";
Supporting structure: molded sheet metal body with welded structural reinforcements
Dimensions and weight:
Length: 1760 mm
Width: 670 mm
Wheelbase: 1280 mm
Seat height from the ground: 805 mm
Dry weight: 105 kg
Max speed: 97 Km / h
Oil pan capacity: 1 liter
Fuel tank capacity: 9 liters